Deposit Funds in Binomo via Cash U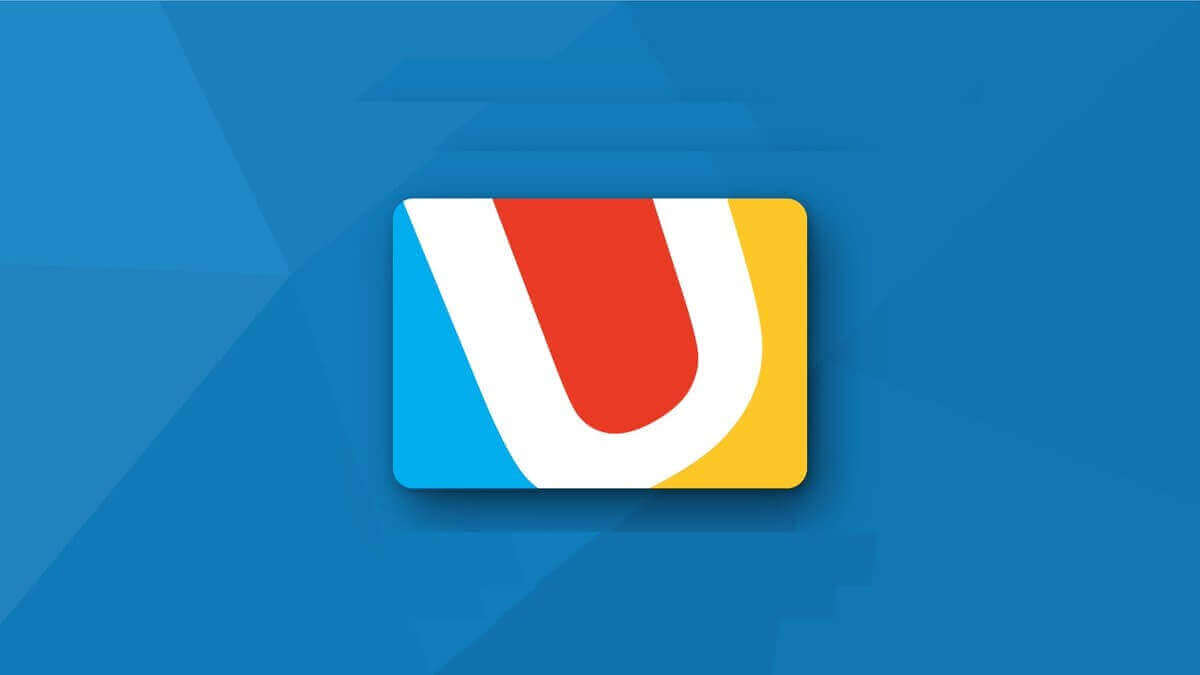 1. If you have zero balance in your CashU eWallet you should contact a legal vendor in your country using this link : https://www.cashu.com/site/en/topup

(if you have enough balance skip this step).

Click on the "Deposit" button in the right top corner.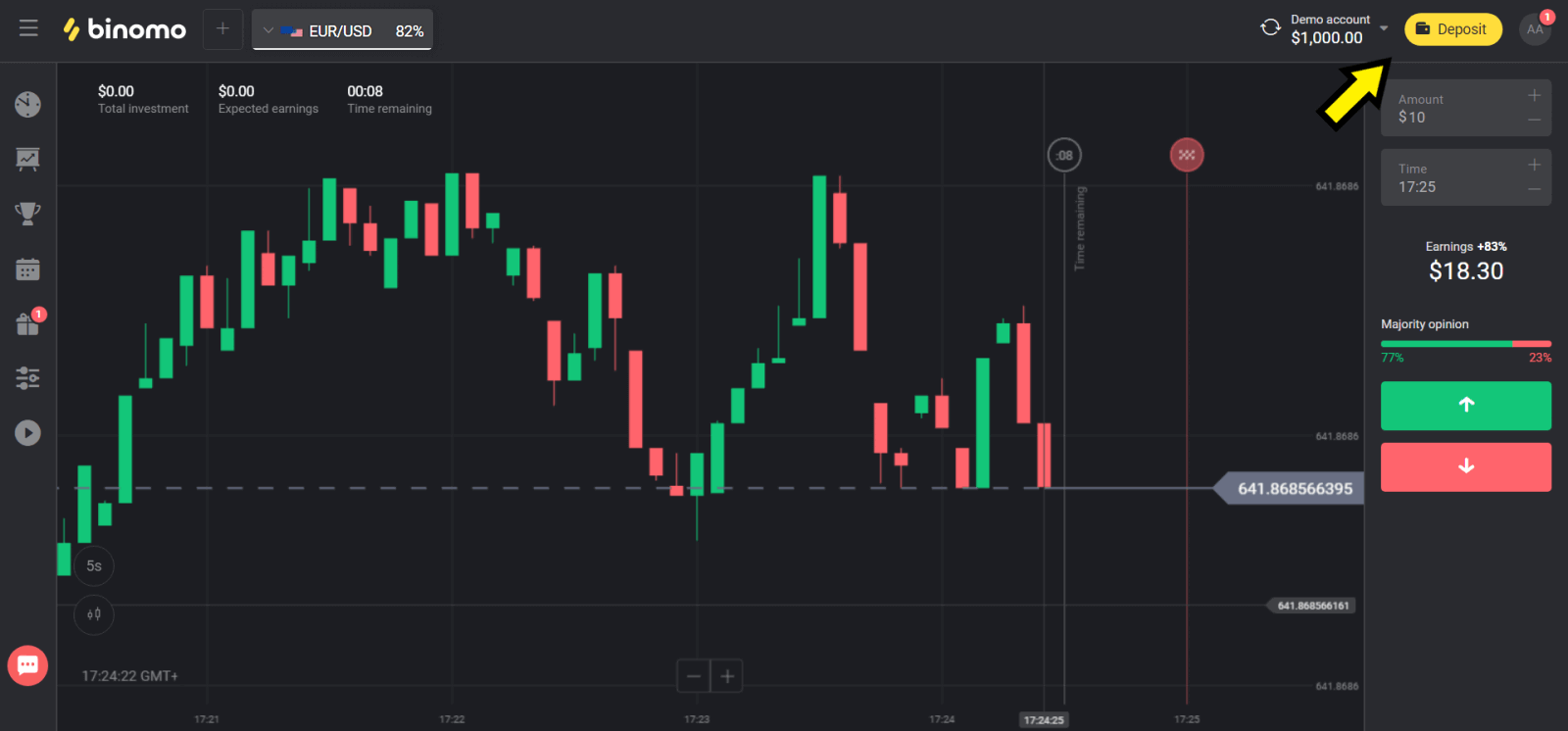 2. Choose your country in the "Сountry" section and select "Cash U" method.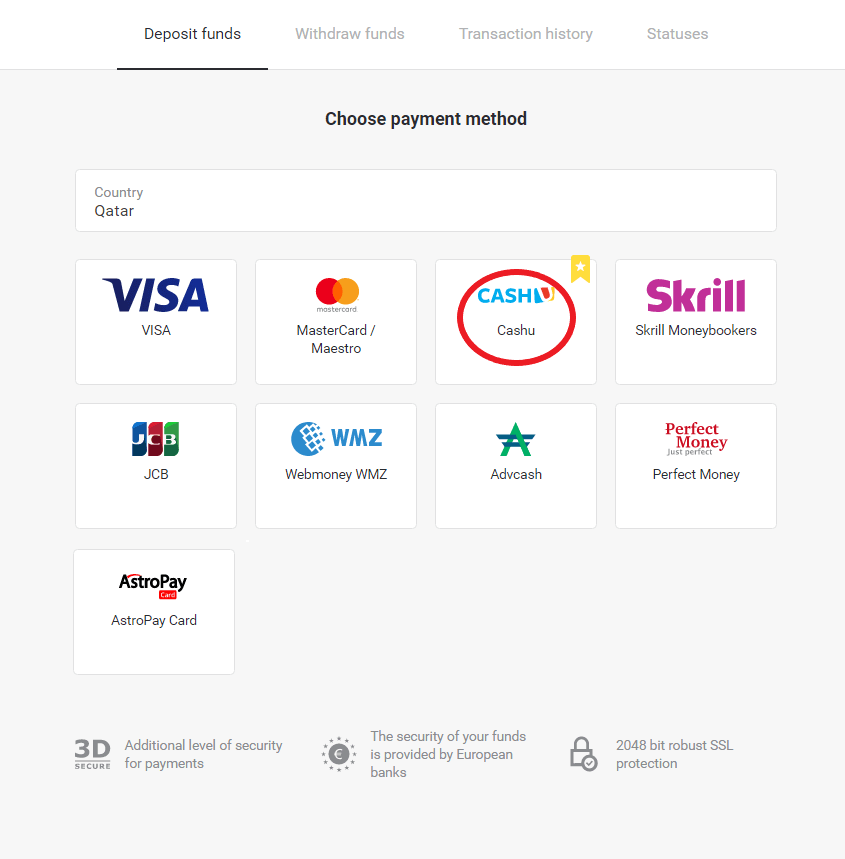 3. Сhoose the amount to deposit, enter your First and Last names and click on the "Deposit" button.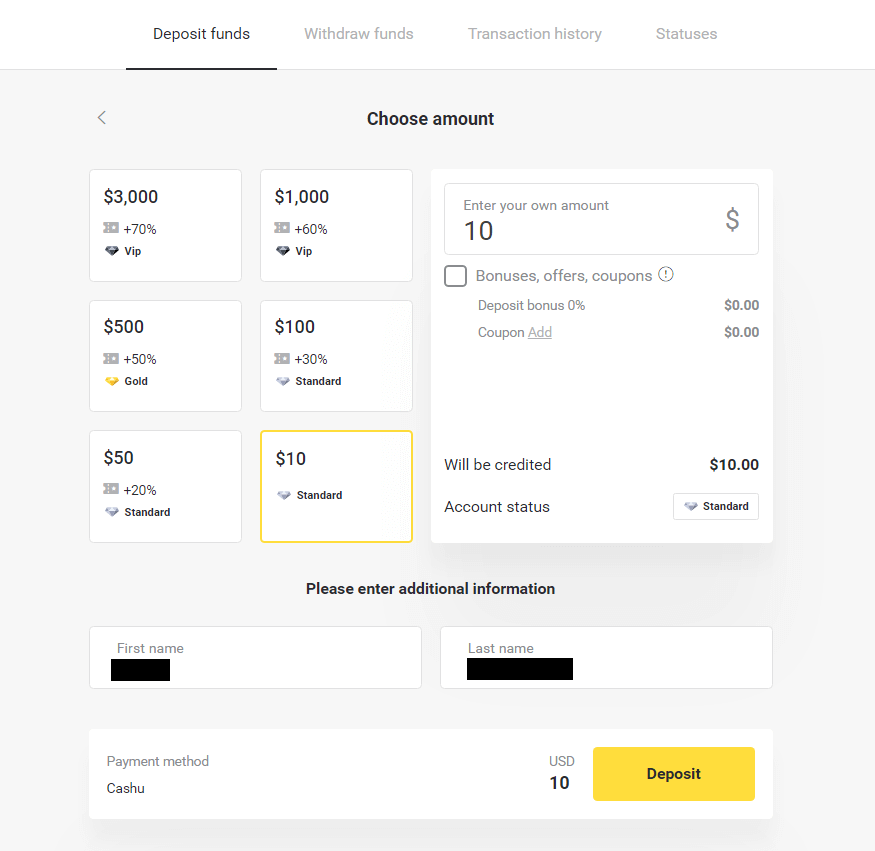 4. Choose "Cash U" to continue.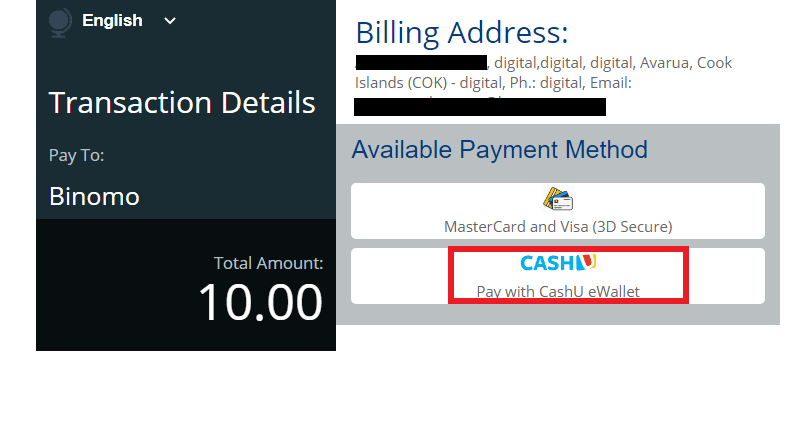 5. Choose "Yes" to continue.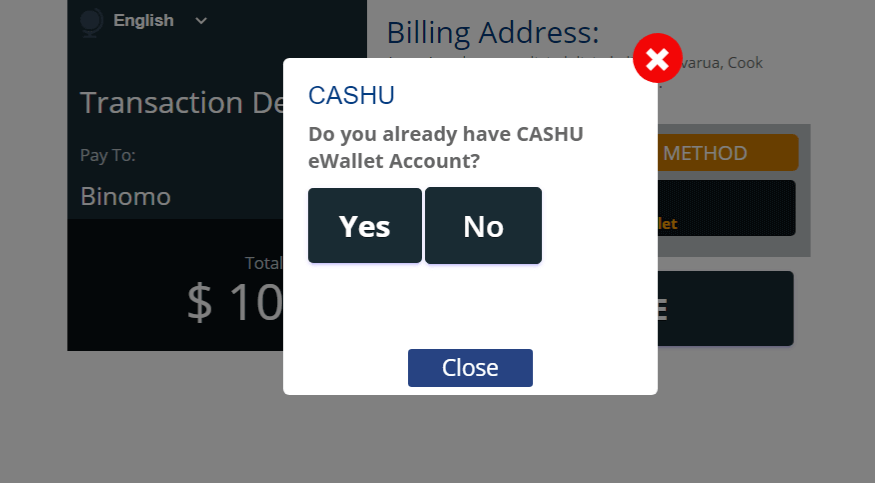 6. Enter the required information (login and password of your eWallet), click the box "I am a human" and click "Pay" button to continue.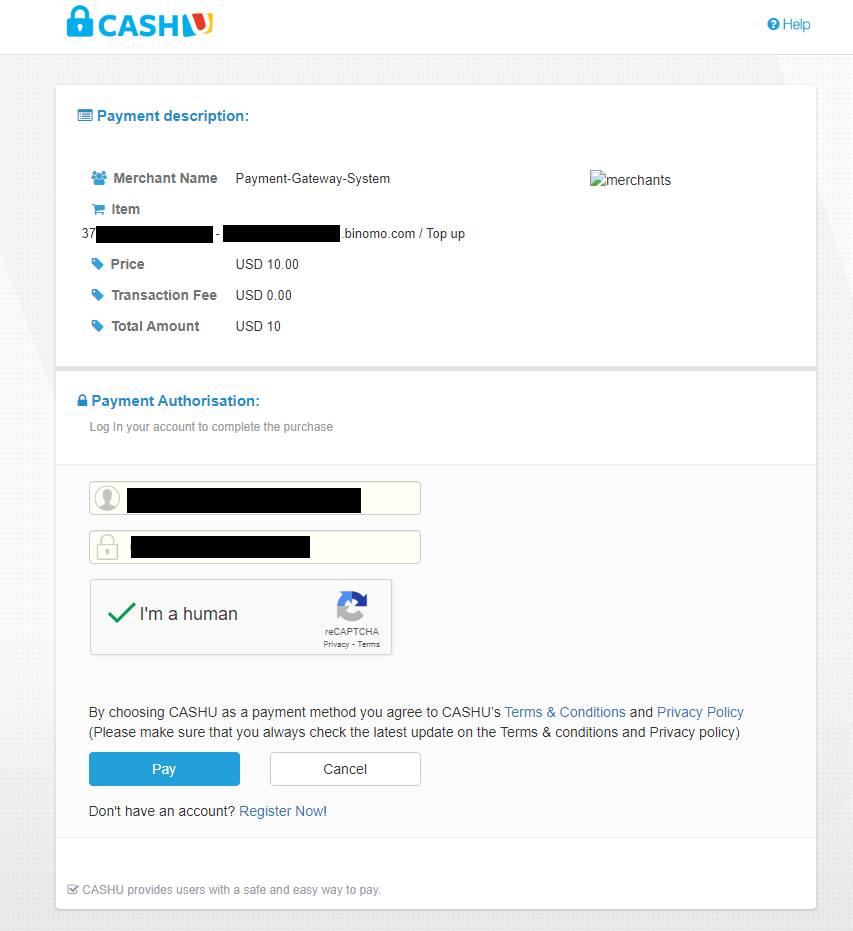 7. The new tab with "Payment Successful" will open.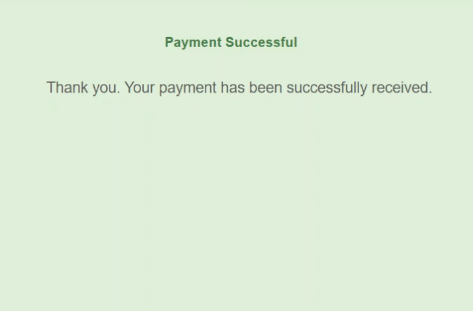 8. The information about your deposit will be in the "Transaction history" page in your account.